Photography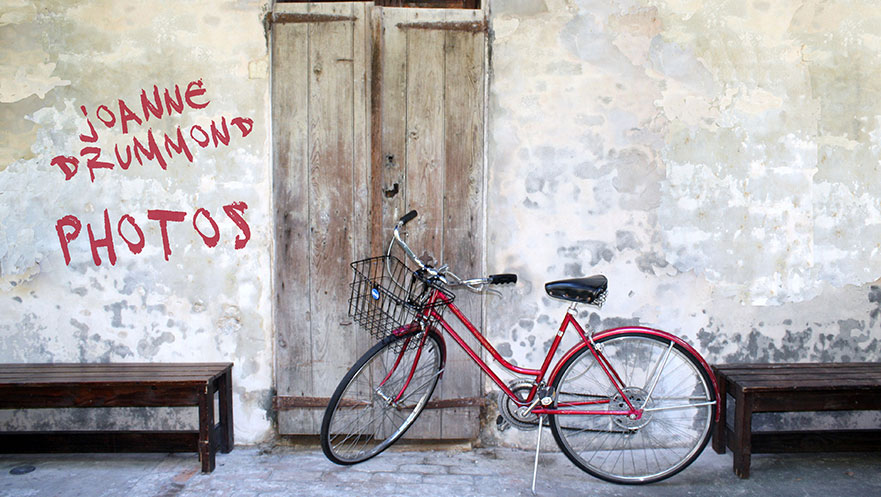 Photography is a Window to the World
As an artist, my story is rather unremarkable. I have never spent time in a prison or a mental institution. I don't throw myself into my work to compensate for a lost love. In fact, I haven't even had any formal artistic training.

I love to travel, and and I enjoy keeping the memories of my journeys and sharing them with others through my photography.

Over the years, I have taken several trips to Europe, most often to France. I am drawn to the spectacular architecture of Paris. Photographing in black and white adds even more interest to these scenes by drawing on the long romantic history of the City of Lights. Just as alluring are the vibrant colors and the simple beauty of the small villages of the South.

I am also inspired by New Orleans, where I enjoy shooting the street life, musicians and architecture, which give the Crescent City its charming and lively personality.

I am interested in what's important to people in their everyday lives, especially those of different cultures. 

The most important lesson I have learned from my travels is to find beauty in the charmingly simple bits and pieces of life. The routine pattern of each day is truly extraordinary if you take the time to observe it.

A native of the Philadelphia area, I was raised to give back to the community, and I have always volunteered my skills to promote non-profits and other worthwhile organizations.
Seen My Work?
My photography has been featured in my longtime home of Baltimore in the Creative Alliance's Self-Taught Artists exhibit, and my photos of New Orleans were showcased in a Sowebo Arts exhibit commemorating the anniversary of Hurricane Katrina. I have also participated in other exhibits sponsored by the Creative Alliance, Station North Arts District, Raw Natural Born Artists and Sowebo Arts, Inc.

I have exhibited at a variety of venues in Baltimore, including Peace and a Cup of Joe, Sidewalk Espresso Bar, the Charles Theater, Gallery 1448, Zella's and Liam Flynn's Ale House.

In addition, my photos were have been featured in a variety of printed materials, including:
CareFirst BlueCross BlueShield's member magazine and its Mediterranean lifestyle wellness calendar
the "Baltimore Journal"
the CD cover of "French Quarter Jazz in Jackson Square" by New Orleans artist Glen David Andrews
the CD cover of "Kenneth Terry Live at the U.S. Mint," which I also designed for the Kenneth Terry Jazz Band of New Orleans
You can also find my work online by visiting the following Facebook pages:
What's New?
I have recently been working with New Orleans musicians to help promote their bands on social media. In addition, Glen David Andrews, one of New Orleans' most popular musicians, included my photos on his CD "French Quarter Jazz in Jackson Square" and Kenneth Terry has used my work on his CD "Live at the U.S. Mint." 
Please join the mailing list, so I can notify you about upcoming shows and other activities. I send information infrequently and I will not share your email address.